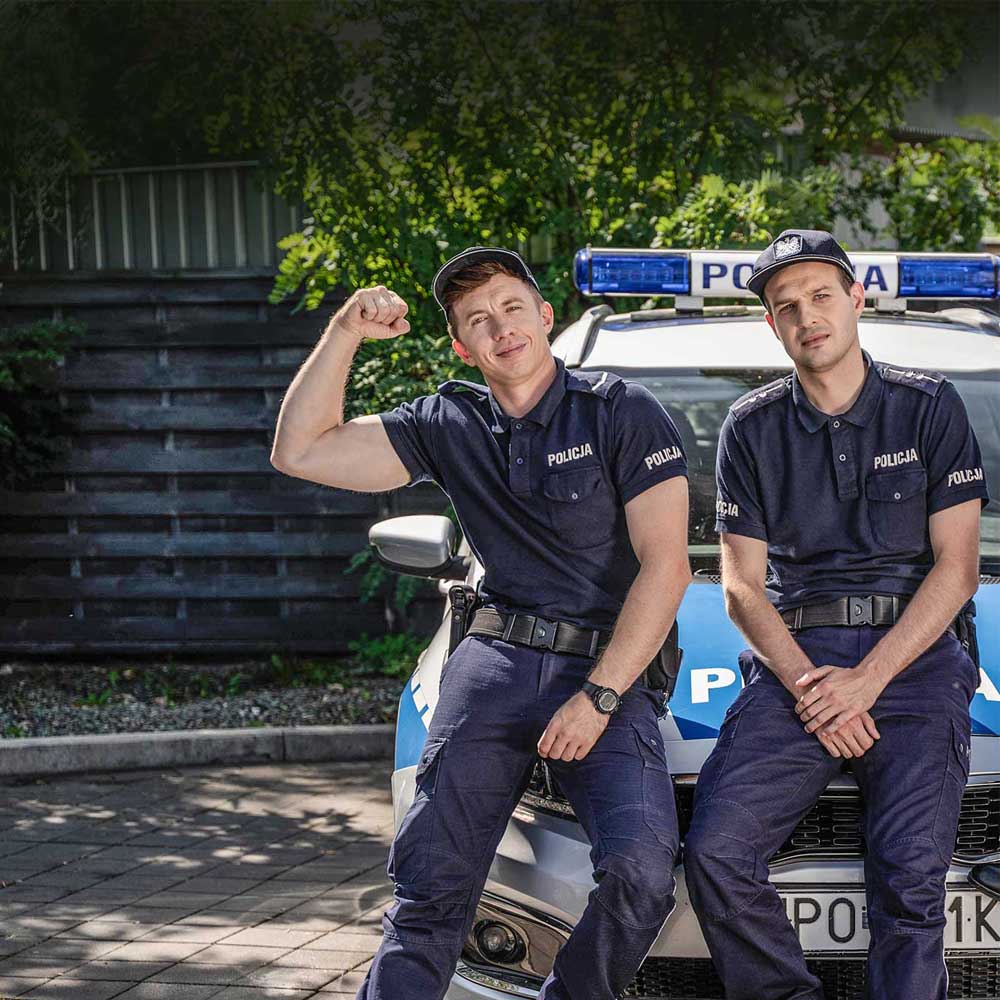 We will be taken on a titular patrol by two policemen who patrol the streets of a provincial town of Krzemięcin.
Who are policemen, anyway?
Someone will say that they are lazybones, others will tell you that the police break the law themselves. In reality, our two main characters: Mariusz (Piotr Bułka), a cautious law officer, and Dariusz (Alan Andersz), his easy-going partner, who easily gets himself into trouble, become involved in the most crucial cause – to defend civilians against criminals! And the most important thing is that they love their job.
In this crazy comedy show, we follow the adventures of two star-crossed policemen from a small police station, as they do their ride-alongs, make interventions and work at the police station. Their service consists of the most absurd, and sometimes even very dangerous interventions. At the police station, we will meet a naive officer on duty – Grzesiek (Mateusz Michnikowski), a cunning officer (Daniel Roman), and a slow-witted officer – Frank (Konrad Cichoń). Once the lethal mixture goes off, its victim will be the person managing the officers – their Chief (Jacek Lenartowicz).
When our policemen are doing the ride-along, the town can go to sleep… unless they die from laughter!