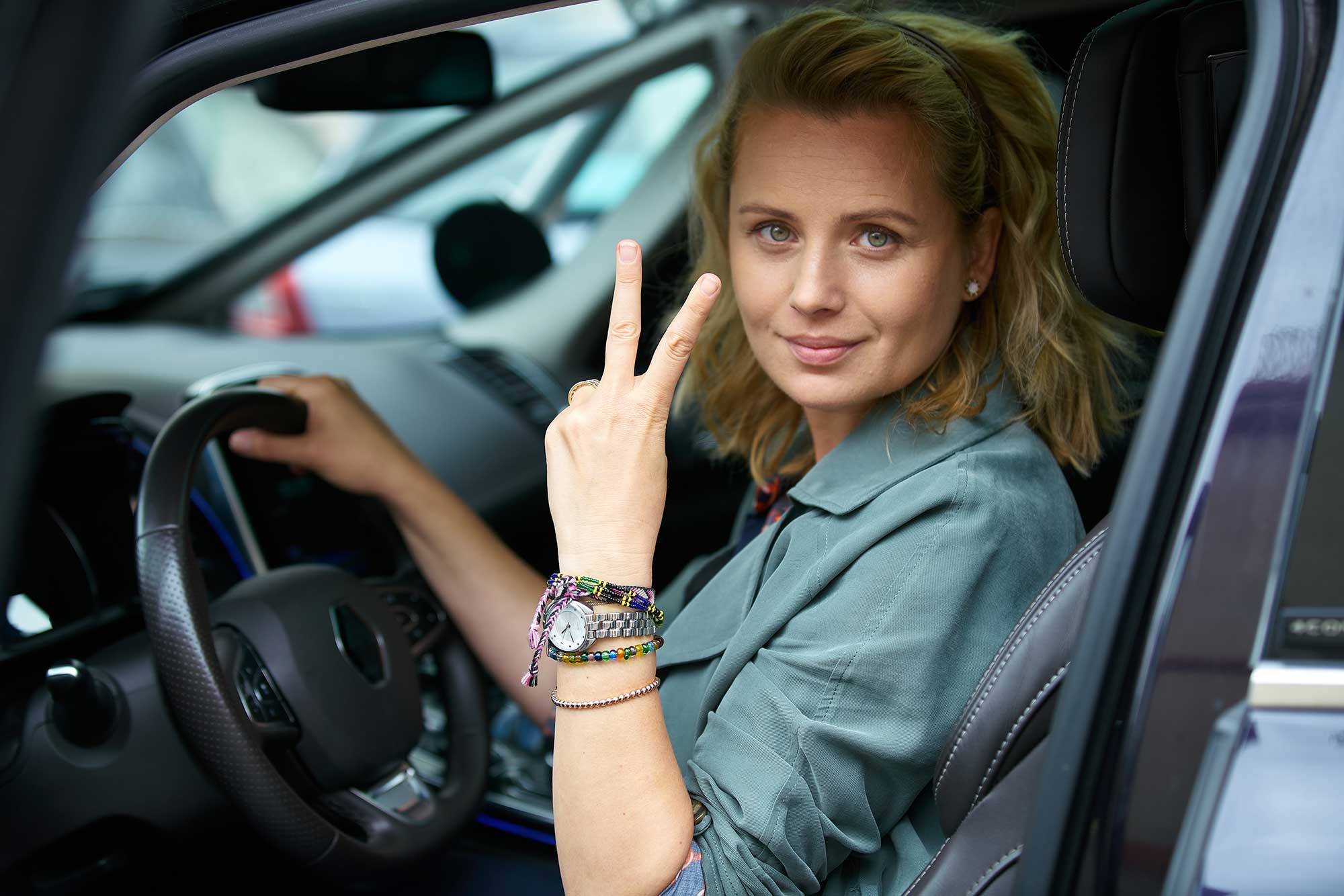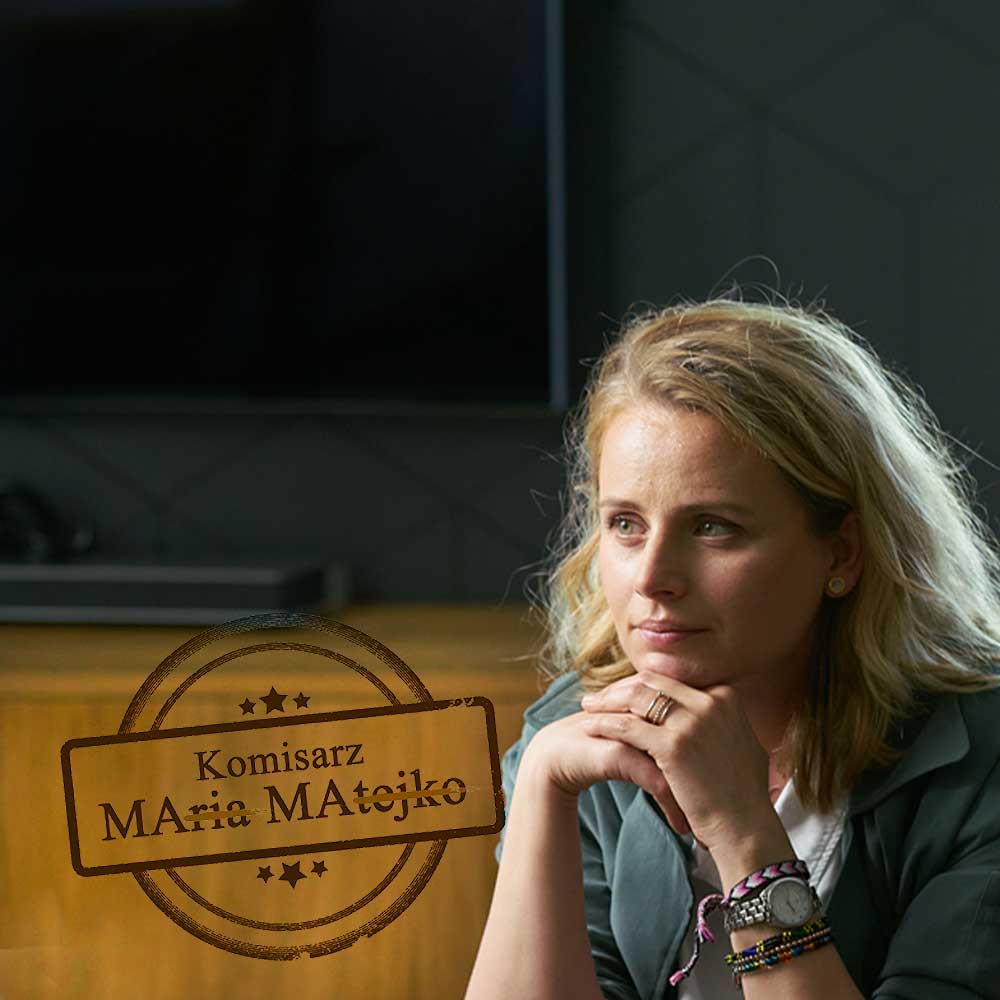 PECULIAR BOSS,
BUSY MUM,
EXTRAORDINARY PERSONALITY
Maria Matejko is a woman of many faces. Although she needs to cope with many different adversities, she always remains an optimist. Paulina Chruściel stars in this series as Maria – a strong woman, and a mother of four children. For the last couple of years, her entire life has revolved around raising children – Eliza (Julia Karpińska), Juliusz (Maksymilian Balcerowski) and the twins: Marcin and Leon (Kacper and Jakub Kustra).
After splitting with her husband, she decides to return to work. The comeback is hard as it is, and her new rebellious and cynical team does not make it any easier. The employees do not seem to appreciate her insightfulness, perceptivity and experience. However, her investigation methods prove extremely effective and successful. With her out-of-the box approach, the Commissioner takes on different roles. Sometimes she plays a victim, and sometimes a naive blonde, only to gain other people's trust and materials or evidence which will get her closer to solving the case.
Matejko tries her best to perform all her duties as a boss and as a mother. What is more, she also experiences some ups and downs at the rollercoaster of love! All of this happens because of a charming next-door neighbor, and later on – her ex-husband who makes an unexpected comeback.
Each episode of "Komisarz Mama" ("Mum the Commissioner") is a closed narrative revolving around a crime and set in different circumstances. Anyone can commit a crime: a wealthy businessman, a modest accountant or a (seemingly) law-abiding citizen. Each case is both a new challenge and a real mystery that Maria will be trying to solve.
The cast list includes many great actors. We will see Krystian Wieczorek as Maria's husband with whom she is separated, Jakub Wesołowski as the neighbor who cannot resist the Commissioner's charm, and Anna Mucha as his girlfriend. Other characters are played by: Anna Dereszowska as Patrycja Madalińska – Maria's boss, Wojciech Zieliński as Assistant Commissioner Piotr Żeromski, Arkadiusz Smoleński – Senior Officer Jan Rybczyński, Anna Matysiak – Officer Roma Mazur, and Joanna Niemirska – lab specialist Helena Zawada.
In the second season of the series, we will also see Ewa Kasprzyk, Hanna Śleszyńska and Paweł Ławrynowicz.
The series is directed by Marcin Ziębiński.