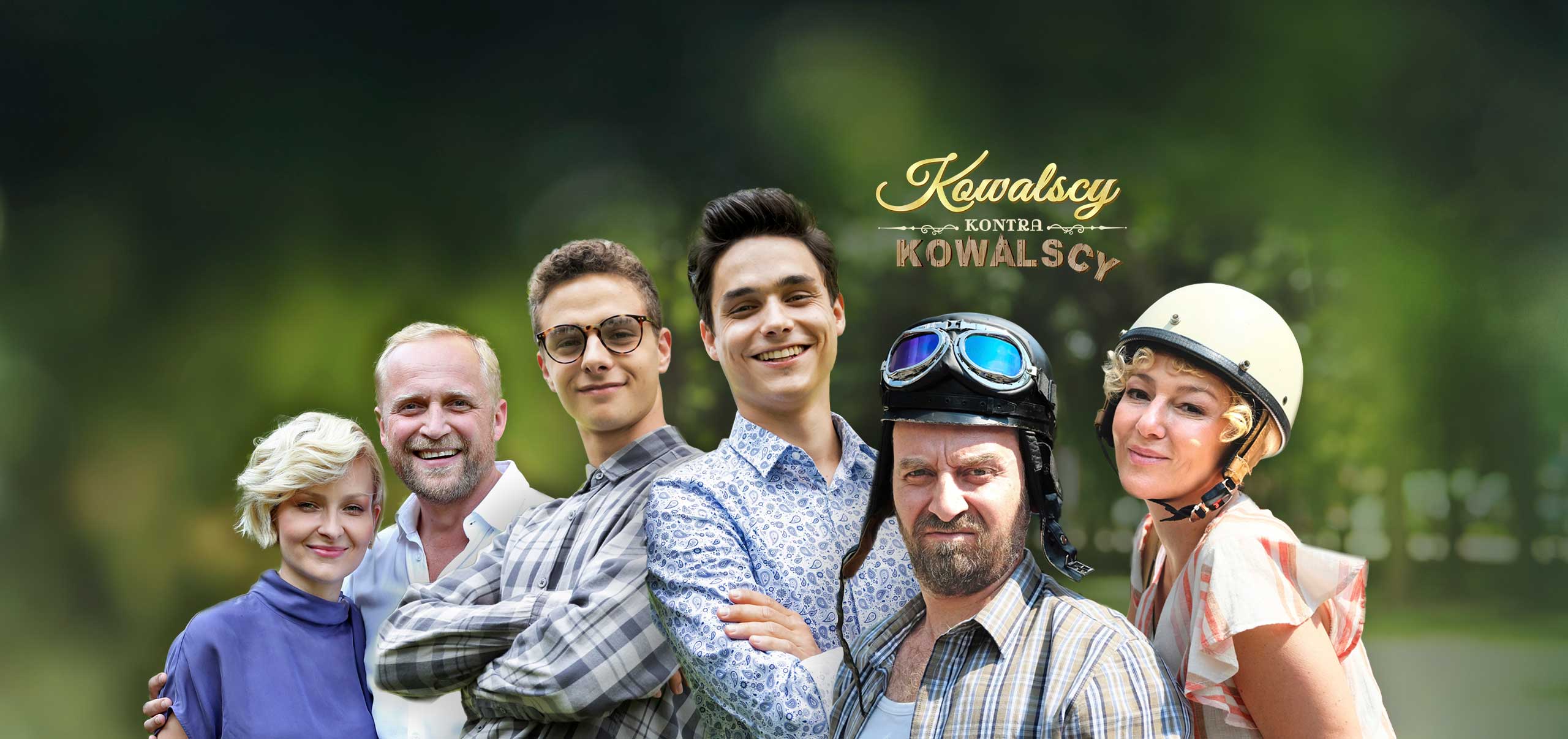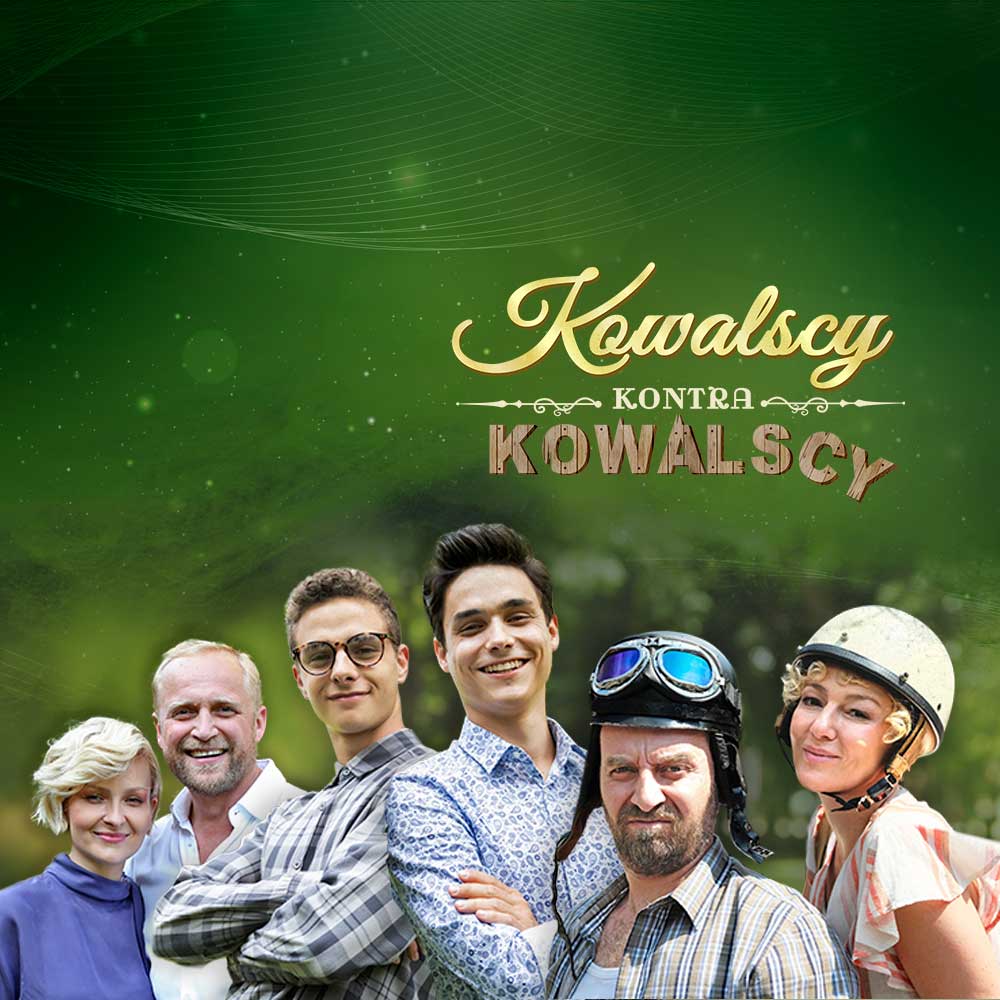 GREAT ACTORS
AND A HUGE DOSE
OF GREAT HUMOR
"Kowalscy kontra Kowalscy" ("The Kowalskis vs. The Kowalskis") is a huge dose of great fun. The comedy series is a story of two families who are theoretically linked by their last name, and practically they have nothing in common. They have different education, social background, financial status, and lead different lifestyles. 17 years ago there was a mix-up at the hospital as a result of which newborns were switched. One boy ends up with a wealthy family, and the other boy with a poor one. Once the truth is uncovered, there is another switch which results in numerous hilarious situations involving both families.
"Kowalscy kontra Kowalscy" ("The Kowalskis vs. The Kowalskis") guarantees great acting, well-written dialogues and accurate observations of human shortcomings and imperfections. All of this makes the time spent together with the Kowalskis great family entertainment. The series is full of laughter and emotions. The cast is a key advantage of the production. Each performance has been well-thought-out and perfectly executed.
well-thought-out and perfectly executed. The wealthy Piotr Kowalski is played by a comedy master – Piotr Adamczyk. His wife is played by Marieta Żukowska. Wojtek Mecwaldowski was cast as the poor Henryk Kowalski, and he is accompanied by Katarzyna Kwiatkowska who plays the role of Jadzia. Paweł Wawrzecki plays the role of the head of the Kowalski family – Zenon.
The series also casts a new generation of actors and actresses. We will get to see Jakub Zdrójkowski whom Polsat viewers know from over a dozen years ago when he starred in "Rodzina Zastępcza Plus". Jakub plays the role of plucky Nikodem. Patryk Cybulski, a student of the Academy of Theatre Arts in Cracow, stars in the series as spoiled Janek. Both teenagers experience strong emotions thanks to Ela who is played by Wiktoria Gąsiewska. We will also see Martyna Solska as Diana – the millionaire's daughter who is madly in love with Nikodem. This is the actress's TV debut.
Okił Khamidov
is the director of the series, and the author of the Polish version of the script.
Have a look