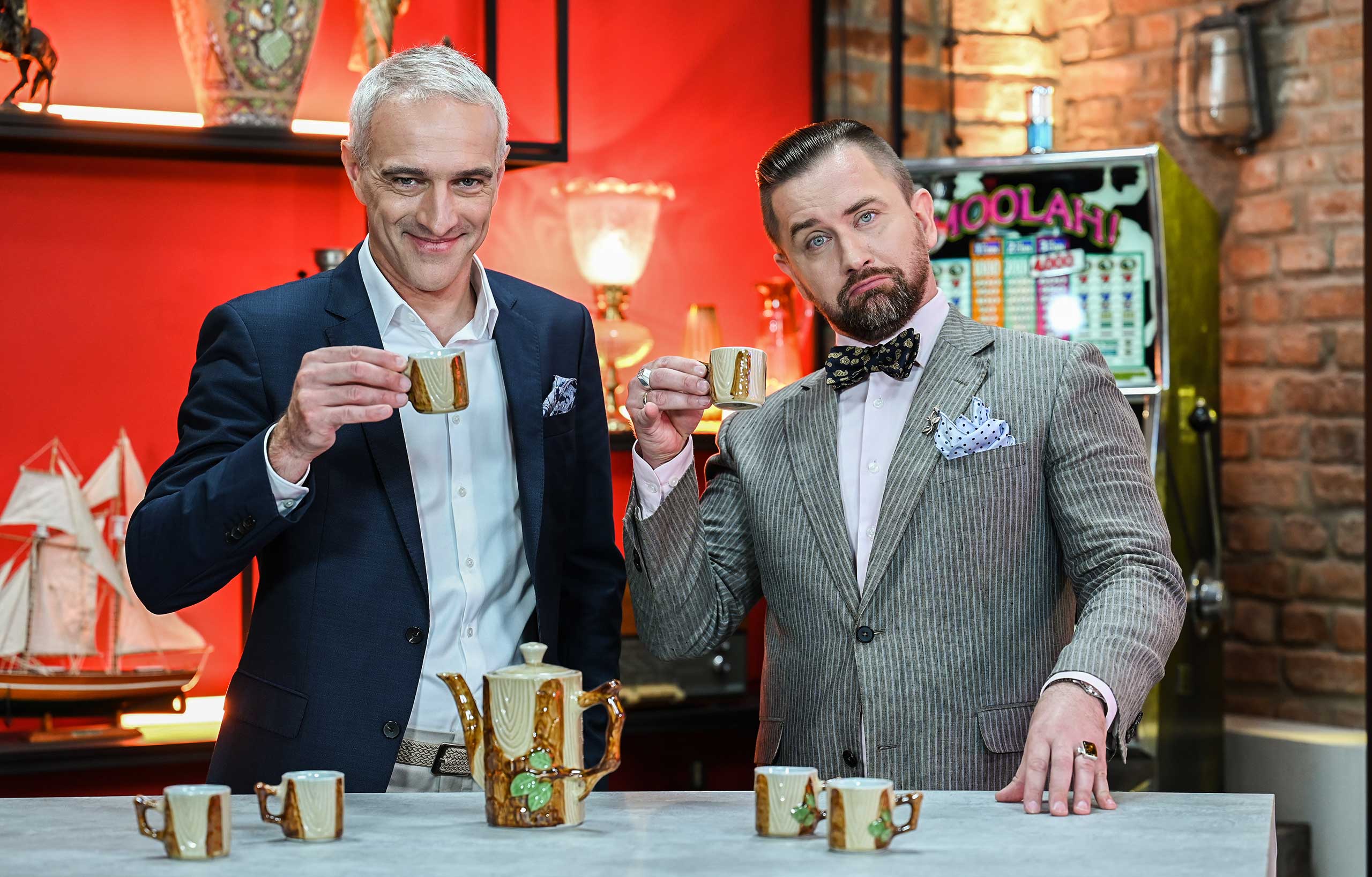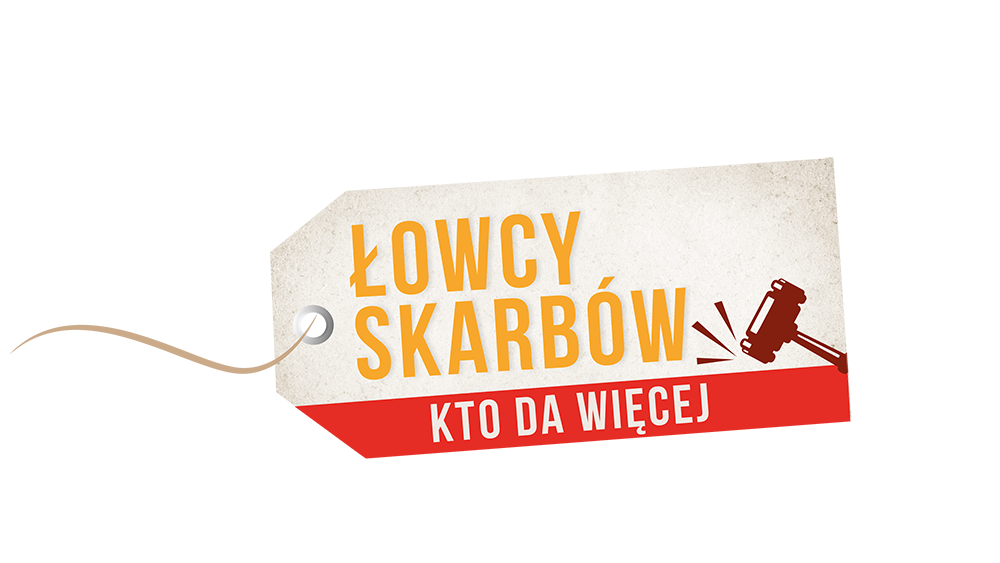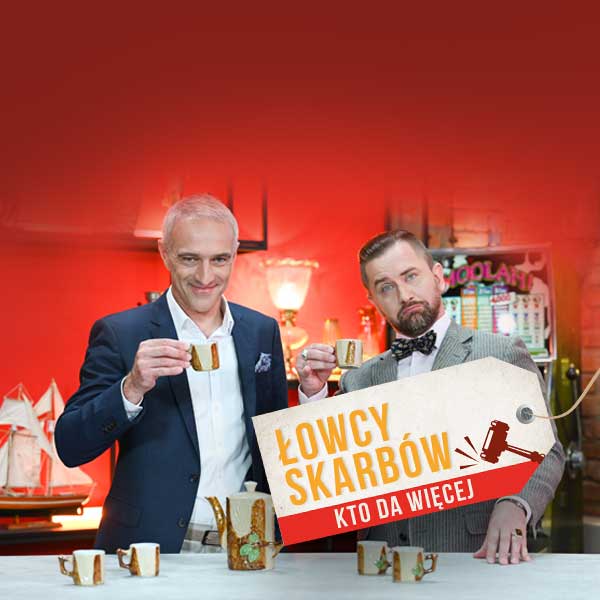 Cash
or trash
"Łowcy skarbów. Kto da więcej"
"Łowcy skarbów. Kto da więcej" is a Polish version of an international hit "Cash or Trash" broadcast for years in Germany, France, Great Britain, Holland or Italy. The Polish version of the format has been shown on TV4 since fall 2022.
"Cash or trash""Łowcy Skarbów. Kto da więcej" gives everyone a chance to make extra cash, because almost everyone has various objects at home which can turn out to be valuable, and which they can sell at a profit.
Things which very often lie forgotten somewhere in the basement, drawer or attic, are first professionally evaluated and appraised by experts. Later on, during an auction, they often get surprising sale prices. The buyers include connoisseurs, as well as antique, design and collector's items dealers who are ready to make and increase their bids to make sure that the titulary treasures end up at their collections, antique shops or stores.
The viewers get a chance to hear fascinating stories of the objects from their owners, as well as find out additional information and fun facts which the experts read from the details.
The experts in the show specialize in applied art, furniture or antiques. They carry out an expert's evaluation and appraisal of the object, and they present the market value to the seller. Based on that, the owner of the object decides whether they want to take part in the show.
In the program, there are 5 professional buyers who buy and sell vintage objects on a daily basis. They compete with each other over the objects offered by the sellers. However, the final decision always belongs to the seller who has the right to resign from selling if the price does not reach a satisfactory level.
The treasure hunter, or rather the buyers include an architect, interior designer, and Vintage Gallery co-owner Martyna Kupczyk, whom we know from "Nasz nowy dom"; an ex-financier, an antique lover, a fan of objects with a soul, and Michael's Bazaar store creator – Michał Nowocin; a chief shopkeeper of Cracow's famous store – Szpeje, and a vintage objects specialist – Łukasz Barucha; an antique collector and connoisseur – Paweł Papaj; the owner of a huge antique collection, a store and antique rental – Arkadiusz Woźniak; the creator of the oszklochodzi.pl project, a glass expert, designer and photographer – Aleksander Prugar; the owner of an antique shop near Warsaw and the resvena.pl website, an antique and design enthusiast who cooperates with Danish auction houses – Krzysztof Kobyliński; a collector, antique lover and a real treasure hunter – Jessica Świegodzińska who also runs Antyki Baron, a popular antique store in Częstochowa; or the founder one of the first vintage clothes stores in Poland – Vintage Store – Katarzyna Czułowska.
The experts include: Krystyna Łuczak – Surówka – a lecturer at the Academy of Fine Arts in Warsaw, a historian and design critic; Katarzyna Jasiołek – a design and craft specialist, a design book author; Agnieszka Gniotek – a historian, an art critic, an art gallery and auction house expert; Katarzyna Szwarc – a contemporary art expert, an exhibition author and a curator; Jakub Naumiuk – an appraiser and an explorer, who takes care of sellers of selected antiques and vintage objects for the largest online platform selling design in Poland; Marek Kruczek – an antique dealer, an expert in arts and crafts who specializes in porcelain; Urszula Prus – an expert, a legal expert and a jewelry and gemstones appraiser; Daniel Stoiński – a cultural expert, a collector of Polish post-war design, the owner of an author's renovation workshop; Leszek Klein – a technology expert and a historian; Michał Niesiołowski – the owner of an antique shop and an art gallery; Weronika Kosmala – a licensed auction market analyst; Maciej Szymaniak – an art historian, a collector, a co-owner of a glass and ceramics workshop; Janek Rygiel – an art collector and a clock expert.
The host of the show is Paweł Orleański.