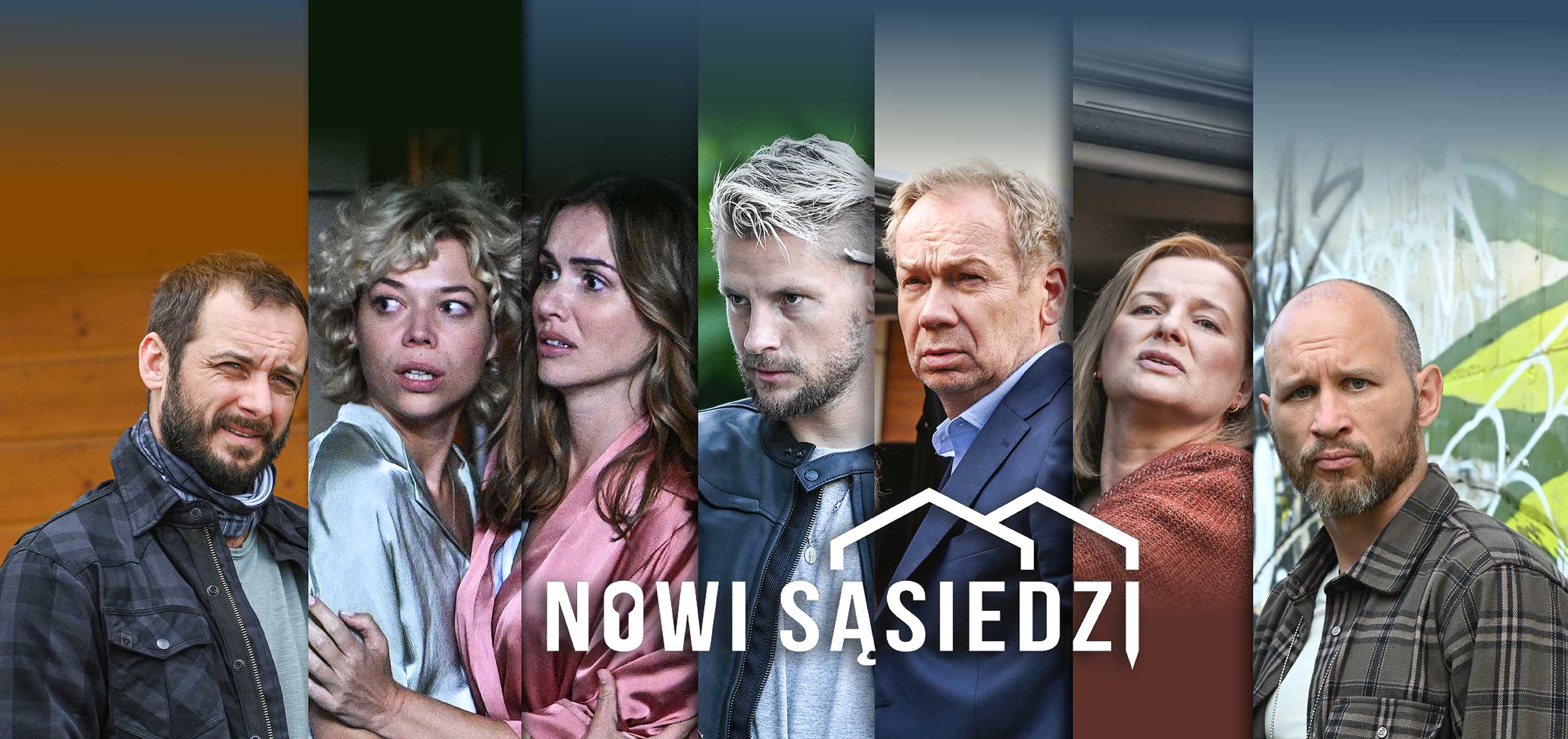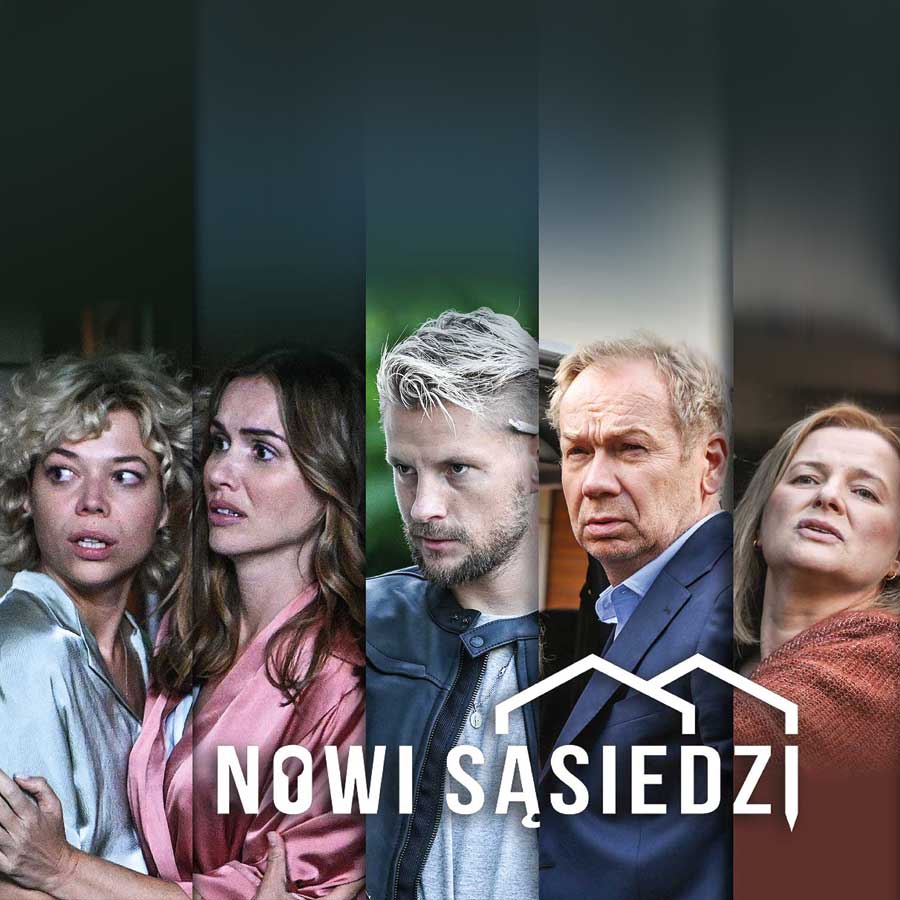 Ewa and Piotr are a couple who is expecting their first baby, and who has just bought their dream house in the suburbs. However, before they even manage to settle, and build a life in this seemingly peaceful and perfect place, their premature baby girl dies. They both try to deal with this tragedy, and they find comfort in their new neighbors – Judyta and Szczepan who are a carefree, laidback and quite unconventional couple. As their neighborly ties are getting stronger, the married couples get to share not only their joys and sorrows, but also bedrooms.
The couples' daily life is being closely observed by Kacper who starts obsessing over Judyta. Will this fascination be discovered by his wife, Liliana?
Are the new neighbors really who they say they are? Welcome to the "Sunny Housing Estate" ("Osiedle Słoneczne") where nothing really is what it seems to be…
Based on a best-selling thriller written by a Dutch crime-writer, Saskia Noort, and directed by Borys Lankosz.
Starring: Michał Żurawski, Marianna Zydek, Sebastian Fabijański, Marta Żmuda Trzebiatowska, Mirosław Baka, Jowita Budnik, Adam Ferency, Dorota Segda, Paweł Małaszyński.